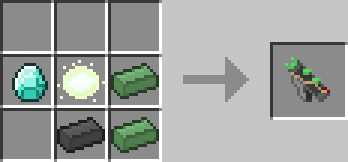 The Plasma Rifle fires a
Medium speed projectile, it does medium/high damage. The projectile creates fire. It has a small chance of recycling the ammo.
It has a small chance of creating a small acid explosion! Adding a splitter to the plasma rifle will triple the chance of an explosion.
Ammo: Plasma-Charged Caustic Battery
(see Acid Grenade )
This weapon is moddable .